Everything was perfect...
from the smells the moment we walked in to the "hard to take my eyes off" hardwood floors. You thought of everything. I can't imagine what else you could do to make someone feel at home…
Kurt & Diane
Wow! What a wonderful place.
The setting is so great and the company is so welcoming. The little extras you guys do are amazing, from the fresh cut flowers, to the soothing music in the morning. Looking forward to our next visit…
Sue & John
The cooking here surpasses all expectations.
You can count on the Wyngaards to take care of all your needs…
Paul
Thank you so much...
for making our daughter's wedding such a very special day. We could not have been in a better place than here…
Karen & Tony
Our first time to a Bed n' Breakfast.
Thank you so much for making it a wonderful experience. Your hospitality was fabulous…
Karla, Karen, Katy, Kris, & Kim
Who would have ever thought that 10 days in a new place...
with new surroundings, 600 miles from home could feel so good..
Charlie
Wedding
I just had my wedding at Willow Pond B&B. It was amazing.We had our ceremony outside underneath the willow tree and our reception in the barn. It was absolutely amazing. Renee and Joe were so nice and allowed us to take over the place and spread out. Renee is also an amazing cook and breakfast every morning was delicious, I was afraid I was going to gain to much weight before my wedding.
AliciaMC20152015
Unique and lovely venue
We attended a "destination" wedding there May 30th 2015. What a lovely rural setting! Gorgeous grounds with lots of space, the repurposed barn was a perfect setting for a casual reception. The pond and gazebo with chairs setup was great even with several inches of rain in the week prior. The house with its 3 stories slept the whole wedding party and had touches of old and the comfort of new.
KDrmolka
Great casual wedding venue
We were guests at a wedding. The setting was BEAUTIFUL – and fortunately, the weather held so the ceremony was able to be held outside. The indoor, casual reception felt so easy-going. I would recommend this venue highly.
Candace F
Best wedding venue EVER!!!
If you are looking for an off beat unique wedding venue this is the place for you!!! My husband and I just had our dream wedding at Willow Pond this past weekend and we can not rave enough about it! All of out guests were blown away by the grounds and the charm of the entire place!! My ladies and I stayed Friday night and were able to enjoy and amazing breakfast and mimosas made by Renee and then got ready in the beautifully decorated farm house! Joe and Renee were so accommodating throughout the entire process! We hope to be able to get back and enjoy the relaxing environment often! It was amazing!!! We highly recommend it!!
aphelan
Willow Pond a Diamond in the Rough
If one is looking for a down to earth and a warm and friendly place to travel when you are near Weyauwega, WI this is the place. Breakfast was fresh and homemade, it sure beat the usual continental breakfasts. And it was very reasonable.
HazelDraeger
Different for the Perfect Wedding
The owners and the help are very friendly and go above and beyond to make sure everything is ok. The wedding and reception in the barn were simply beautiful. There were about 200 people that were upstairs, down stairs, outside by the fire, etc. Just plenty of room and very relaxing. The breakfast in the morning was fantastic, everything homemade in the early morning. If you want to have a wedding you really need to check out Willow Pond. You'll be disappointed if you don't.
cinder143
Perfect venue for a unique, rustic dream wedding!
This is the perfect venue for a rustic dream wedding. We had our wedding at Willow Pond B&B the first weekend in October. It was the perfect Fall setting. We were married in front of the gazebo by the pond and willow tree. It was so picturesque. Our reception was held in the rustic barn. So much character! The owners went above and beyond to make our day perfect. And the breakfast the next morning was INCREDIBLE. I couldn't recommend this B&B higher, whether for an event or a quiet weekend getaway! The rooms had so much charm.
ertla
A gem of a wedding venue
We had our wedding only days ago at Willow Pond and it was simply amazing. Very hospitable and helpful. We were able to plan a huge event for all our friends and family without hassle. Willow Pond made the experience stress-free on our most special day. The pond setting was beautiful for the ceremony. As for the reception, the barn setting is amazingly spacious, charmingly rustic and well worth the money. If you are getting married in central Wisconsin, you'd be crazy not to look into Willow Pond Bed & Breakfast.
Wuz B
Our perfect wedding!
We had our wedding here yesterday Nov. 1st, 2014 and WOW is all I can really say.. We stayed here 2 nights one night to get the wedding set up and the next for our big day. Each morning Renee made honestly the most amazing breakfast, it reminded me of Grandma's home cooking we were never left hungry with any cravings! And we have to thank Joe so much for helping us set up in the barn where the ceremony and reception took place, we honestly could not have had such a perfect day or memories if it wasn't for them.
CodyBelisle
Comfortable, cozy, country getaway.
Willow Pond B&B is a fully restored century old, farmhouse. The in room bathrooms and antique furnishings are a bonus. The incredible landscape calls you to walk among the water falls, pond, gardens and yards taking in the beauty of the countryside. The barn and grounds are perfect for weddings, receptions, or large family gatherings. The house is perfect for a quiet weekend with the girls, small family gatherings or a weekend alone with your spouse.
Teensn2
Beautiful venue
This was the most beautiful setting for an outdoor spring wedding ever. The grounds, gardens and barn were absolutely perfect for a classy country wedding. If anyone is planning a Wisconsin wedding – this is the place!
kyote11
Best Wedding Location....EVER!
Our wedding was on Oct 19, 2013. The weather wasnt the best, but Renae and Joe helped out so much making our day beautiful and memorable. The bed and breakfast is awesome….breakfast was way more than I anticipated…more than enough to eat. The rooms were clean and roomy with private bathrooms. Our ceremony was on the lawn with the gazebo – the fall colors were breathtaking. The barn was perfect for our dinner and dance, they even provided heaters! Everyone had a great time!
Kelli M
Like home, clean and great food
I have now stayed @ Willow Pond 3 times, most recently last night. My room is updated – the bathroom is great as is the bed. Renee makes me feel like i am a life long friend. The food is always excellent. I would encourage everyone to stay
Mctalker
Wonderful Peaceful Calming
Willow Pond is beautiful. Renae and Joe have put a lot of time, work, energy into making this a gorgeous B&B. The babbling water fall cascading into the brook and pond is soothing and makes your day calm and reflective. We enjoyed the grounds, the hospitality and the delicious food (especially those cookies!). I hope to go back one day, but spend a few days or a week.
2013Love2Travel
One Word = Perfect
My husband and I just enjoyed our wedding here on May 18th. The place is extraordinary! I couldn't have found a better location. The country charm was perfect for the "them" of our wedding and we were able to decorate the way we wanted. Joe helped with the movement of chairs and tables, and Renee made us a spectacular breakfast in the morning (we even got to take home the leftovers). We will be going back for sure, when we can enjoy it for more than one night. Love this place!!!
Gena R
This place made my wedding perfect
I was a little puzzled when my fiance wanted to have our wedding at Willow pond at first, but it turns out that I was mistaken. I was blown away by the grounds, they where perfect for an indoor/outdoor wedding, the converted farmhouse was nice updated, and the food in the morning blew me away. I'm definately making plans to come back for my anniversary.
639maxa
FANTASTIC place to stay, warm and welcoming
I've been meaning to write a review on this B&B for awhile. My husband and I decided to try a new B&B for our anniversary and I'm so glad we picked this one. The hostess was warm and welcoming and upgraded our room free of charge. She recommended a place for us to have dinner and had dessert waiting for us when we returned. The room was lovely, clean and the bed very comfy. Breakfast was fantastic and so was the company. She was the perfect blend of being friendly but not intrusive. I would highly recommend a stay here for anyone looking for a bed and breakfast. Apparently they do weddings there also and the grounds are lovely.
loves2travel24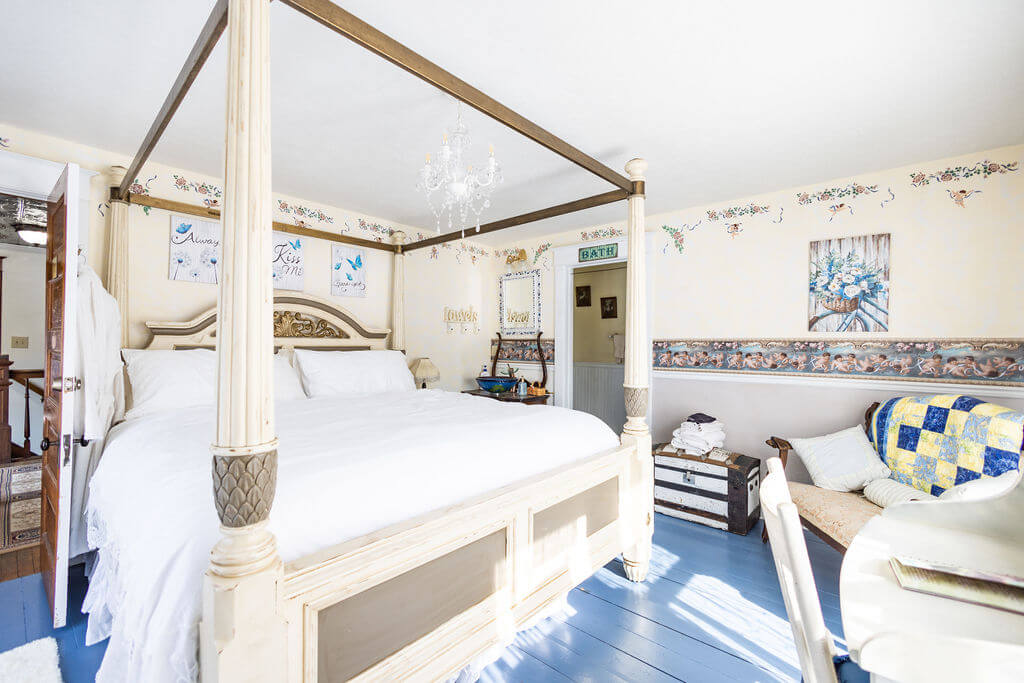 Halfway between Appleton and Steven's Point, Wisconsin, snuggled amidst the Willow trees, is a masterpiece of nature awaiting your visit.
You'll stay in one of five bedrooms of a large farmhouse, built in 1901. Each of these rooms is decorated with exquisite antique furnishings.
We Can Accommodate All Your Wedding Needs
From Rehearsal Dinner the night before, through the ceremony, reception, and honeymoon night! Tell us what your looking for and we can provide it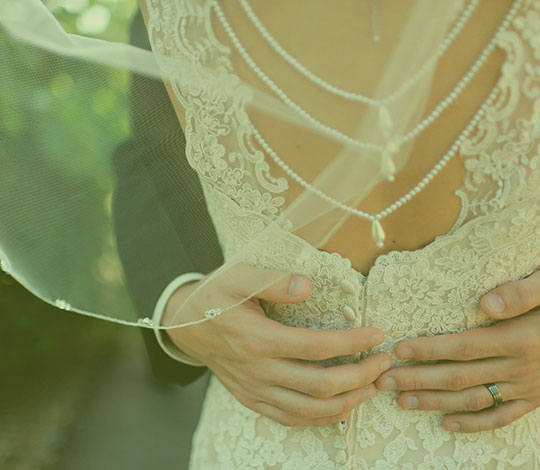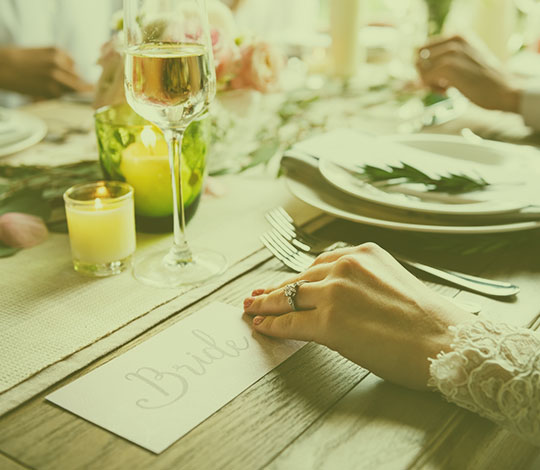 From Tea Party to Wedding Reception
We can provide everything you need for your perfect, relaxed, indoor or outdoor celebration. Where would you like to have your party?